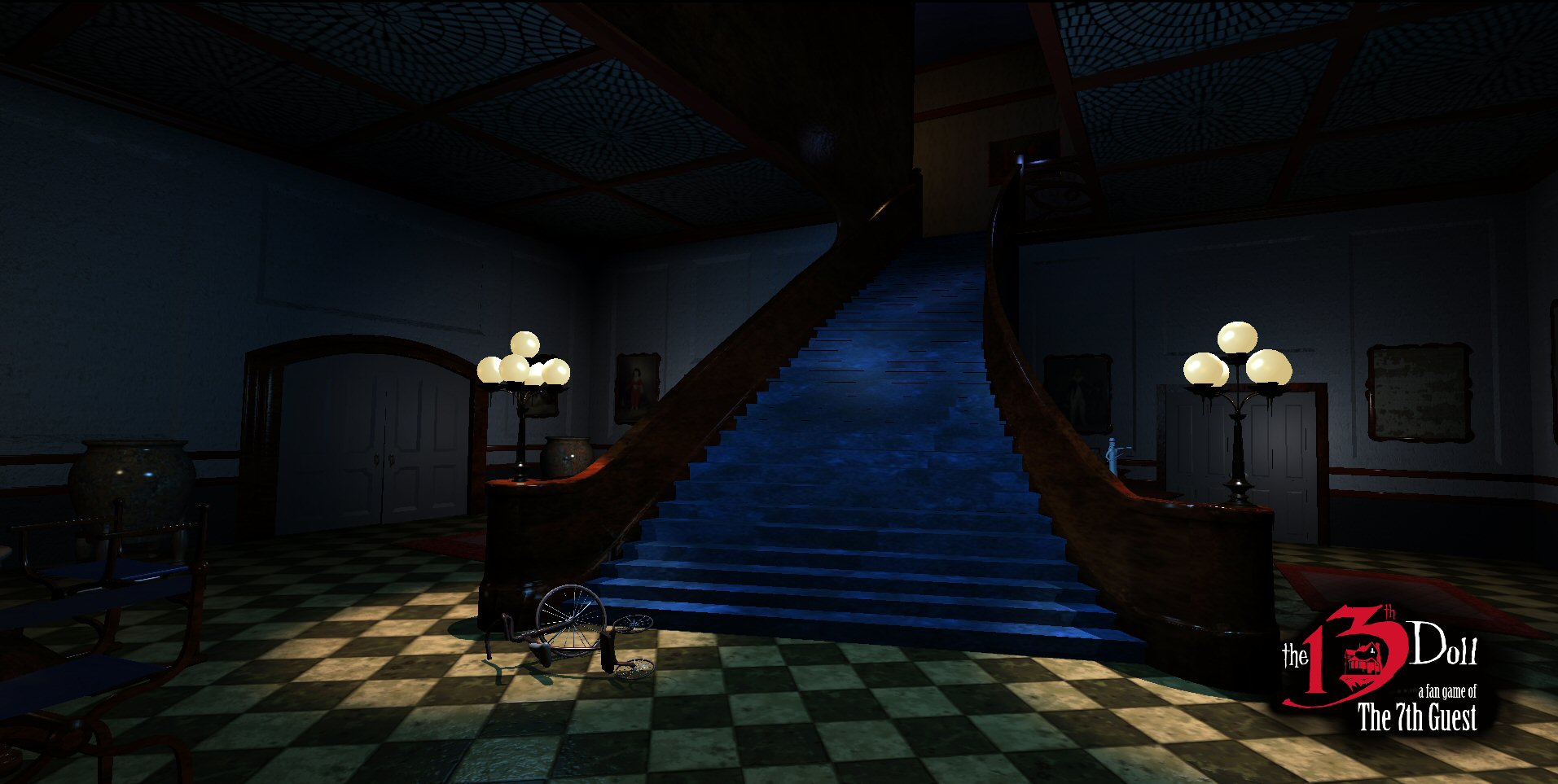 Site Issues!
Hey all, we've had problems with our site hosting company, and are migrating to a new company! Our news page is down at the moment, will be back up soon!
Welcome Back!
In The 7th Guest, evil toymaker Henry Stauf invited 6 guests to his haunted mansion. A 7th guest, Tad, snuck in, beginning a journey consumed by mystifying spirits, dolls and the ghosts of the other guests. The 13th Doll takes off right as the original 7th Guest ends. After defeating Stauf, Tad escapes the harrowing mansion, leaving behind the trapped souls of his fellow guests and Stauf's other victims. His newfound freedom offered no solace, as he continues to be haunted by these ghosts, so much so, that he is now hospitalized in a mental institution. There, Tad plots a return to the mansion, so he can defeat Stauf once and for all, and rescue those he left behind.
A new doctor by the name of Richmond arrives in the asylum. Young, and fresh out of college, he lacks any experience of Stauf and his legacy, and is bewildered by the asylum patients, who live in fear of the toymaker. Richmond meets Tad, and decides a cathartic trip to the mansion is in order. It is at this time that the player can choose to play as Tad, or as Dr. Richmond, with either option representing unique storylines that intertwine and affect each other in mind-boggling ways. Ultimately, the two characters become entwined in solving a mystery that may prove that they are both pawns in a larger story of murder, lies, and betrayal.